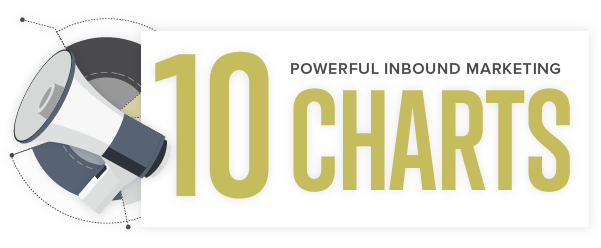 It doesn't matter who your customers are.
Inbound marketing works for every company type.
Our goal has always been to provide a high level of value to anyone seeking to improve their knowledge, business path, and results. And, every year HubSpot surveys over 3,500 of the world's top marketing and sales professionals, as well as HubSpot customers and non-customers, to determine what challenges they face and what priorities are top-of-mind. The results produce an annual survey that we've compressed into the top 10 most powerful inbound marketing charts.
These top 10 charts extensively cover a vast scope of topics from:

The most overrated marketing tactic

The percentage of small businesses that utilize inbound marketing

The average Inbound vs Outbound marketing budgets And more!
Looking to stay up to speed on the top Inbound marketing trends? Download our free Infographic to explore the most popular and most powerful inbound marketing charts.