The Beginner's Guide to LinkedIn for Business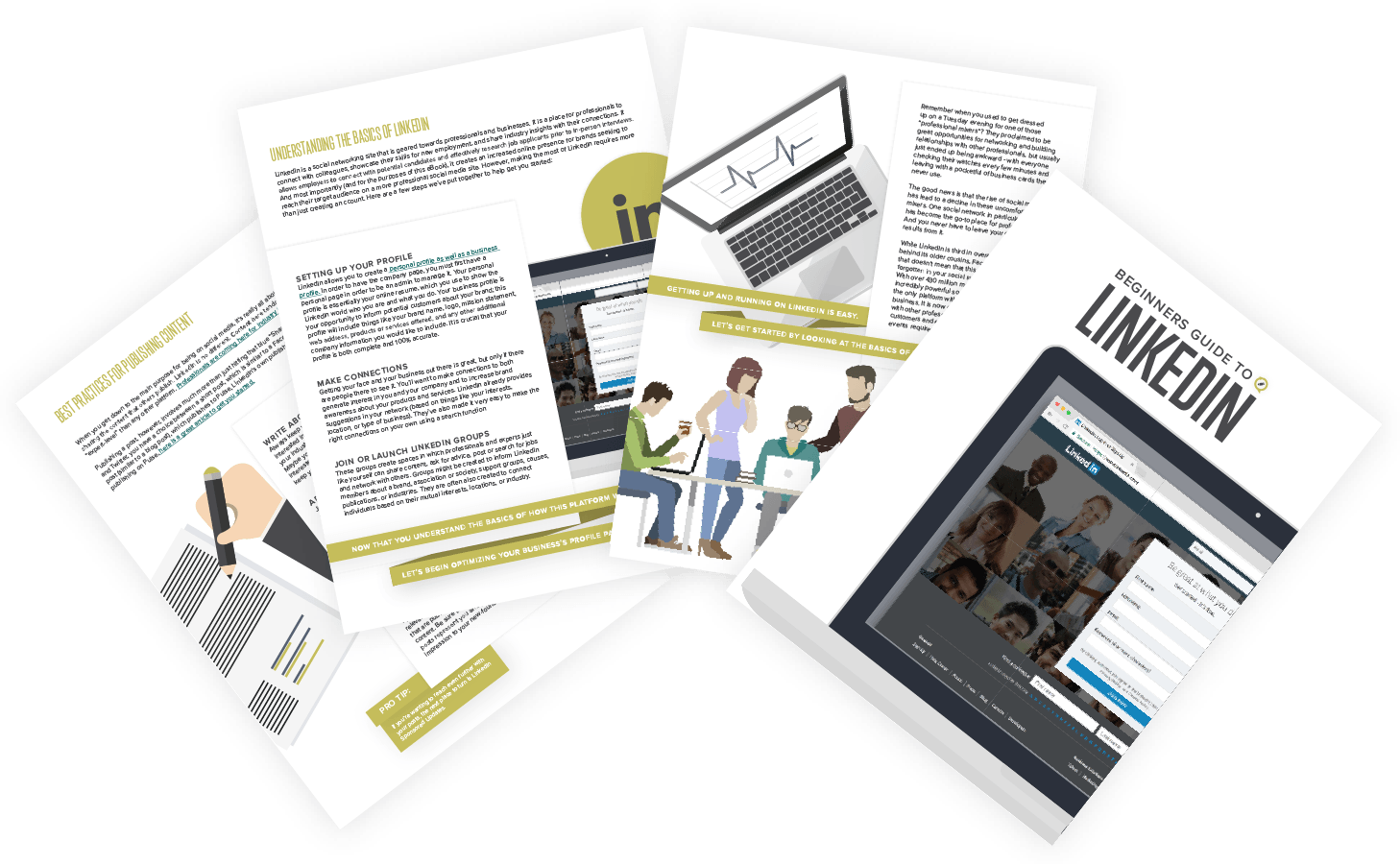 Remember when you used to get dressed up on a Tuesday evening for one of those "professional mixers"? They claimed to be great opportunities for networking and building relationships with other professionals, but usually just ended up being awkward - with everyone checking their watches every few minutes and leaving with a pocketful of business cards they'll never use.

However!

With over 430 million members, LinkedIn is an incredibly powerful social network, and it is the only platform with an intentional focus on business. It's now easier than ever to connect with other professionals, brands, and potential customers and employers...no uncomfortable events required.

In this free guide, you'll uncover best practices, professional tips, and industry tricks to help you understand all the basics of LinkedIn.