The Most Valuable Approach to Website Design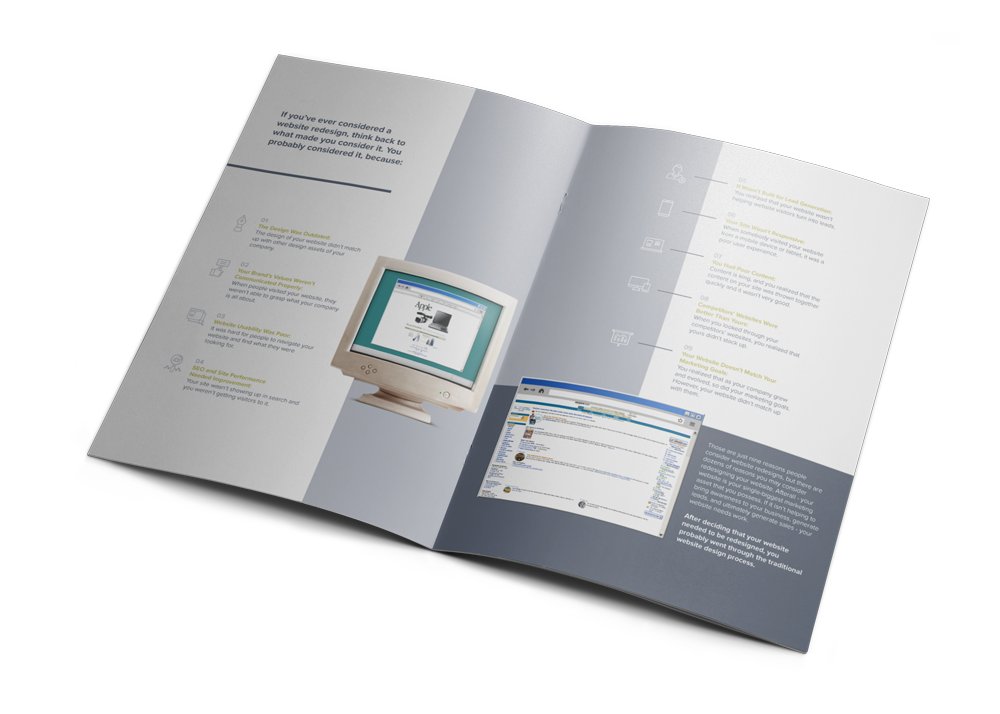 If you've ever considered a website redesign, think back to what made you consider it.


Was your design outdated?
Were you struggling to communicate your brand's message?
Was your website lacking content or had poor usability?
Or, was it because your competitors' websites were simply better than yours?


Whatever the reason, it's safe to say, we've all probably considered a website redesign. And every two years, we go through the same process of evaluating our business goals, and revisiting the traditional method of site redesign, again. But what if there were an easier way?

Download this free in-depth eBook to gain a deeper understanding of:

The key differences between the Traditional Method and the Growth-Driven Design process.
The strategy and stages of Growth-Driven Design
How the GDD approach is backed by data to create a streamlined and successful user experience

Discover how GDD is the future of web design and download your free eBook today.