A Guide to Marketing Analytics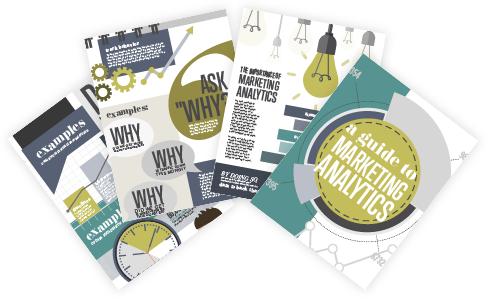 When it comes to the measurement of marketing campaigns, marketers are taking deep dives into data and analytics. There is no shortage of data you are able to collect, so learning why you should be collecting data, then interpreting it, is vital to your campaigns.

In this guide, we take a deep dive into marketing analytics and the role that they can play in helping you make decisions. You'll learn how to:
Eliminate the guesswork
Make decisions
Build targeted campaigns
Spot opportunities
Gain insight into trends
Learn how to optimize your budget and your strategy effectively by downloading our free guide now!