Glossary of Terms
Inbound Marketing:
Inbound Marketing is the process of creating and generating qualified leads. While traditional marketing is all about blasting customers with direct mail, TV, radio, and magazine ads, inbound marketing uses content that is meant to appeal to your ideal customer, attract them to your business, and keep them coming back for more.

Marketing Automation Software:
Digital marketing comes with many tasks that allow marketers to reach and cultivate leads. These methods include:
Creating and publishing blog posts
Sharing social content
Maintaining an online presence
Sending emails.
These tasks can take up all of a marketer's time quickly, leaving no room for anything else. Having a software that automates many of these things frees up valuable time.
Here are a few examples: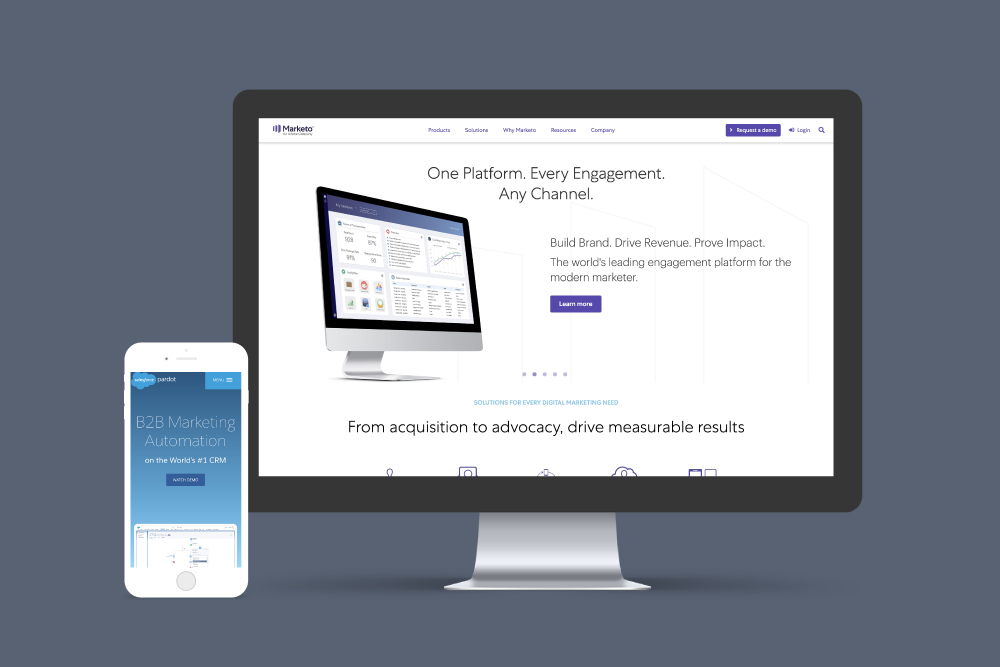 CMS (Content Management System):
A Content Management System allows a user to manipulate the content of a website (pages, blogs, etc.). WordPress is the most popular and secure option available.

COS (Content Optimization System)
Many marketing automation softwares, such as HubSpot, take CMS one step further with a Content Optimization System. This allows users to manipulate content in the same way as a CMS, but also integrates the entire marketing platform.

CRM (Customer Relationship Management):
CRM is the set of strategies and technologies that sales teams use to analyze and manage customer interactions. The goal is to use this data to provide a more nurturing relationship that takes visitors through the process of becoming a customer.

Lead:
A lead is a person who has expressed interest in your product or service by downloading an offer, filling out a form, or requesting more information. The goal of digital marketing is to attract visitors and turn them into leads.

Lead Gen (Lead Generation) Campaign:
A Lead Generation Campaign uses your website, content, and social platforms to create new leads for your business. The campaign involves creating a valuable, relevant offer for your audience, sharing it through blogs and social, and capturing emails through landing pages and forms.
Keywords:
Keywords are the words your audience uses when they search for your product or service. Keywords can be divided into two main groups:
Head terms: short, specific words about a subject (for example, "dog grooming")
Long-tail keywords: a group of words about a subject ("dog grooming lubbock tx)
Using keywords on your website and in your blog is an art, and should be handled with care.
SEO (Search Engine Optimization):
SEO involves developing content around the words your audience would likely use when searching for your product or service and integrating them on your website in ways that are relevant and valuable. It's important to conduct keyword research when building your SEO plan to ensure you are using words that your audience is truly searching for.
The key with SEO is to think like your potential customers. The more you can put yourself in their shoes, the more likely you are to be able to create content that is appealing to them.
SEO is abused often. Cramming a blog post full of keywords for the sake of having those keywords doesn't result in genuine leads, and often turns away potential customers. But, when you think like your customers and use the words they are using in the way they are using them, while providing valuable information, you will attract leads to your business.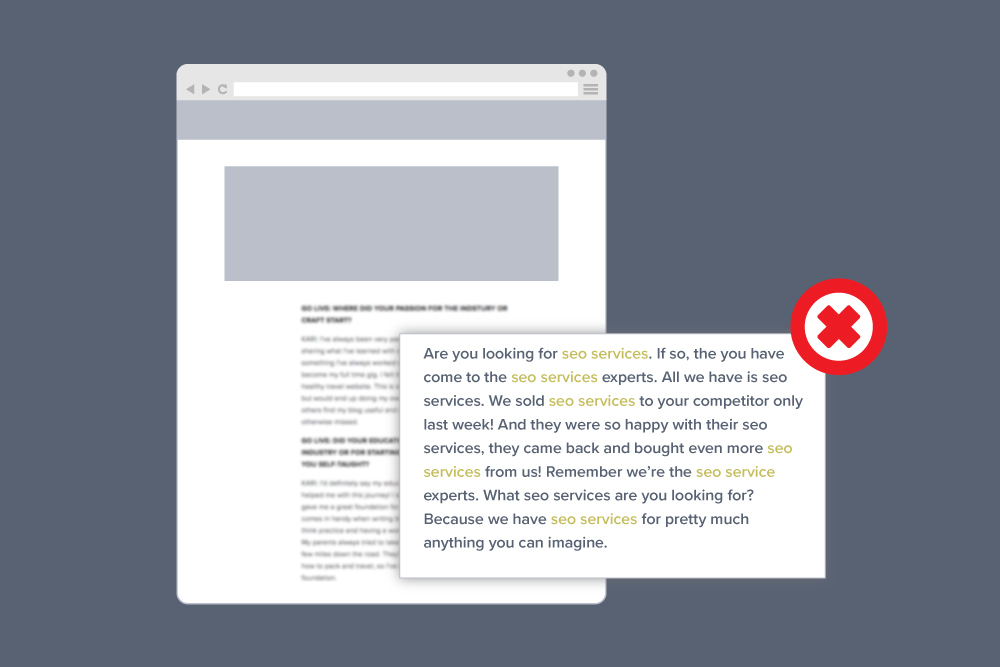 Blog:
A blog is a section of your website that allows you to house pieces of content written about topics related to your business (called blog posts). Blogs can cover a range of educational topics such as pain points, solutions, and other relevant industry news to help your customers solve a problem. The key to success with a blog is to consistently provide relevant, helpful information that uses keywords in a natural, effective way. Misusing your blog by stuffing it full of keywords in an irrelevant way will only go badly for your business.
Content Offer:
While significantly more time-consuming for your team, content offers such as eBooks, white papers, case studies and infographics can help you not only increase your position in the search engine results page, but also supports lead generation for your business. Because content offers are typically more robust than a blog, they provide businesses with the opportunity to ask for information in exchange for providing the content offer to the prospect.
CTA (Call-to-Action):
A button, link, or image that encourages your audience to take an action (i.e. "click here for your free download", "chat with us today", "contact us for your free evaluation"). This action usually involves how the user claims your content offer.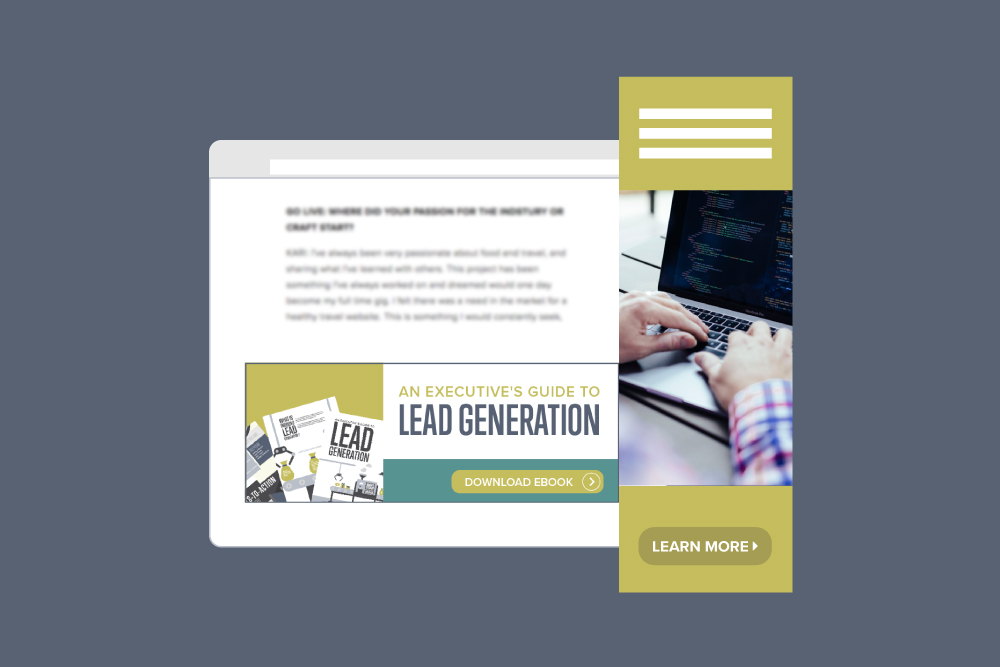 Landing Page:
A landing page is a page on your website that allows you to capture a visitor's information through a form. Visitors come to the landing page with the purpose of downloading or claiming a free offer, such as ebook, guide, checklist, case study, etc.
Webinar:
Like other written content offers, webinars provide businesses with an opportunity to generate leads, educate their audience about the products or services, and position themselves as thought leads in their industry. Webinars can be pre-recorded or in a live video format.
Workflow:
Workflows are a series of systems that are setup to automatically occur after a specific trigger. For example, any users who download a pool guide on your pool maintenance website could receive a series of three follow up emails comparing and contrasting different pool options.