How to Align Sales & Marketing
to Achieve Total Buyer Engagement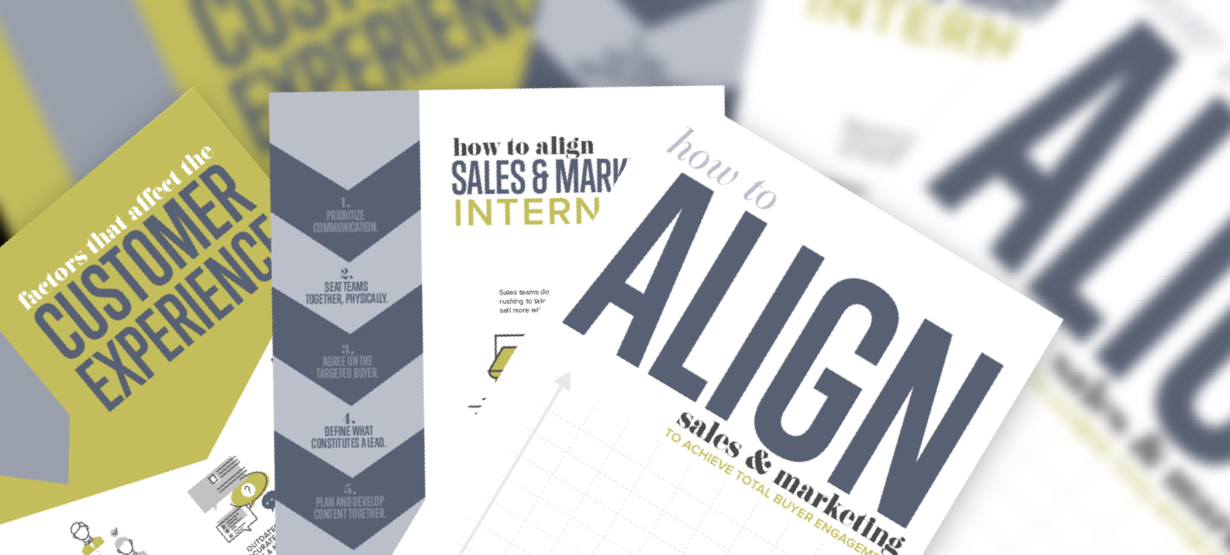 Decision-makers know that sales and marketing teams are the go-to source for acquiring and maintaining customer relationships, and they can accomplish more by working together.

While that sounds like it would be obvious, in many cases it's quite the opposite.

Successfully aligning sales and marketing can be somewhat difficult to achieve in business. We have all heard of it, but few have seen it with their own eyes.

In the customer-focused reality, sales and marketing alignment is a pivotal point if companies want to provide a memorable and compelling customer experience. Our free eBook explores key differences between:


Expected customer experience
Actual customer experience
Factors that directly affect the customer experience
Internal alignment
External alignment


Download our free eBook to learn how to align your sales and marketing teams.