Using Digital Marketing to Reach Farmers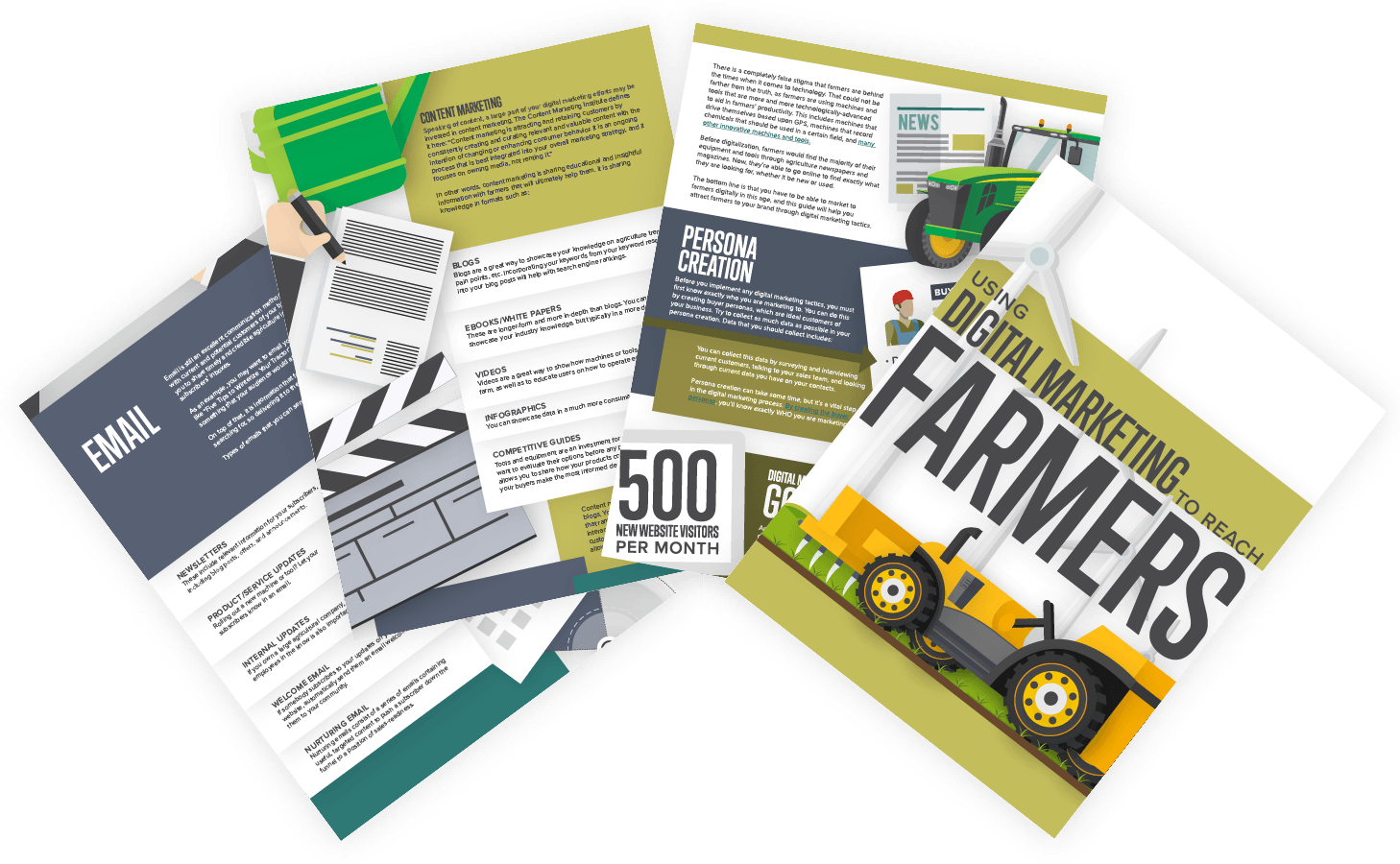 There is a completely false stigma that farmers are behind the times when it comes to technology.

That could not be farther from the truth, as farmers are using machines and tools that are more and more technologically-advanced to aid in farmers' productivity. This includes machines that drive themselves based upon GPS, machines that record chemicals that should be used in a certain field, and many other innovative machines and tools.

Before digitalization, farmers would find the majority of their equipment and tools through agriculture newspapers and magazines. Now, they're able to go online to find exactly what they are looking for, whether it be new or used.

The bottom line is that you have to be able to market to farmers digitally in this age.

Download your free guide to help attract farmers to your brand by way of digital marketing tactics.