Local Bank Embraces the Digital Age with
Website Redesign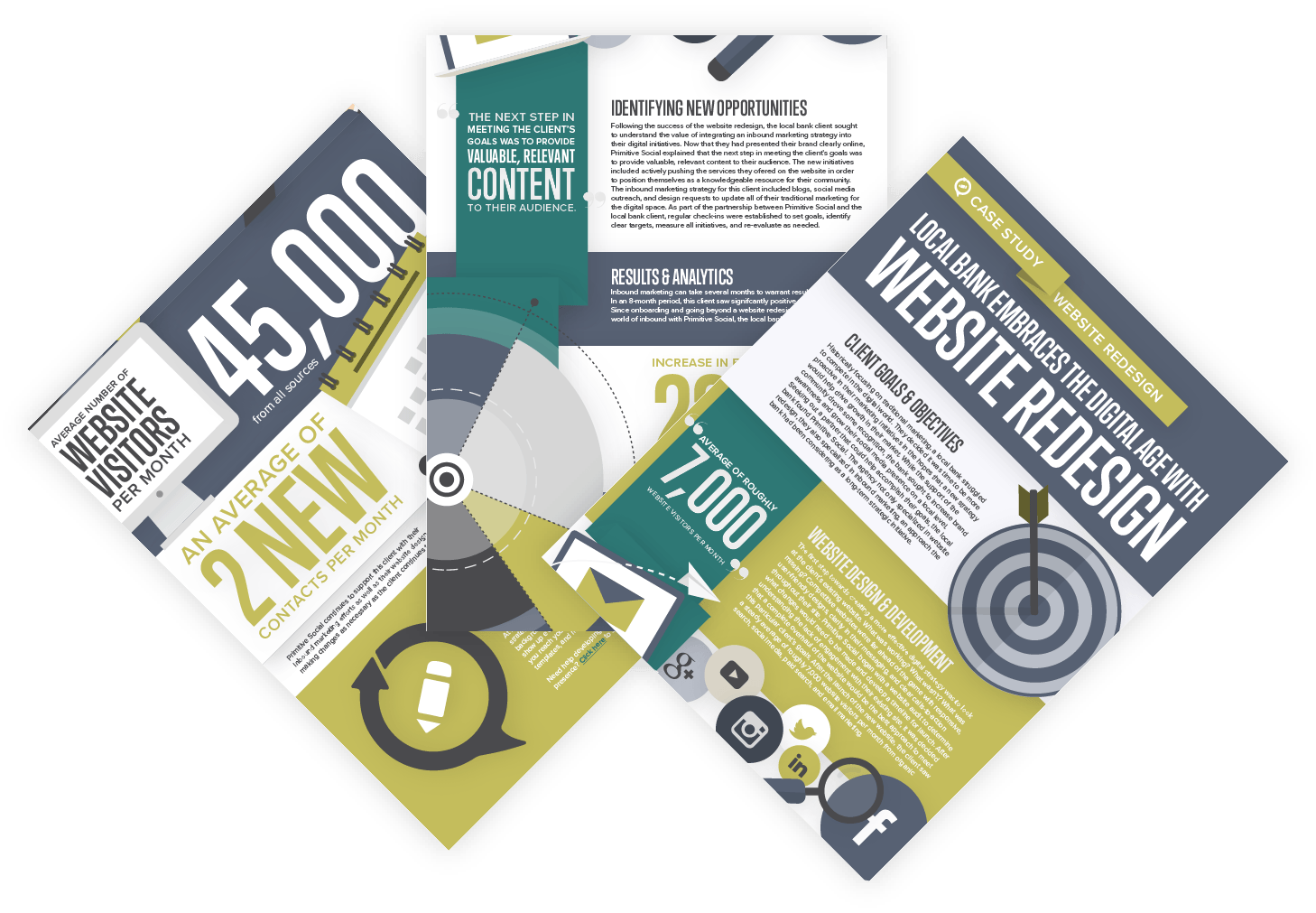 Historically focusing on traditional marketing, a local bank struggled to compete in the digital world.

They decided it was time to be more proactive in their marketing initiatives in the hopes that a new strategy would help drive growth in their market. While the support of the community drove some recognition, the bank sought to increase brand awareness and grow their social media presence on a local level.

Seeking out a partner that could help accomplish their goals, the local bank found Primitive Social. The agency not only specialized in website redesign, they also specialized in inbound marketing, an approach the bank had been considering as a long-term strategic initiative.

Learn more by downloading your free case study about the local bank who embraced the digital age with website redesign.