When to Consult a Digital Marketing Agency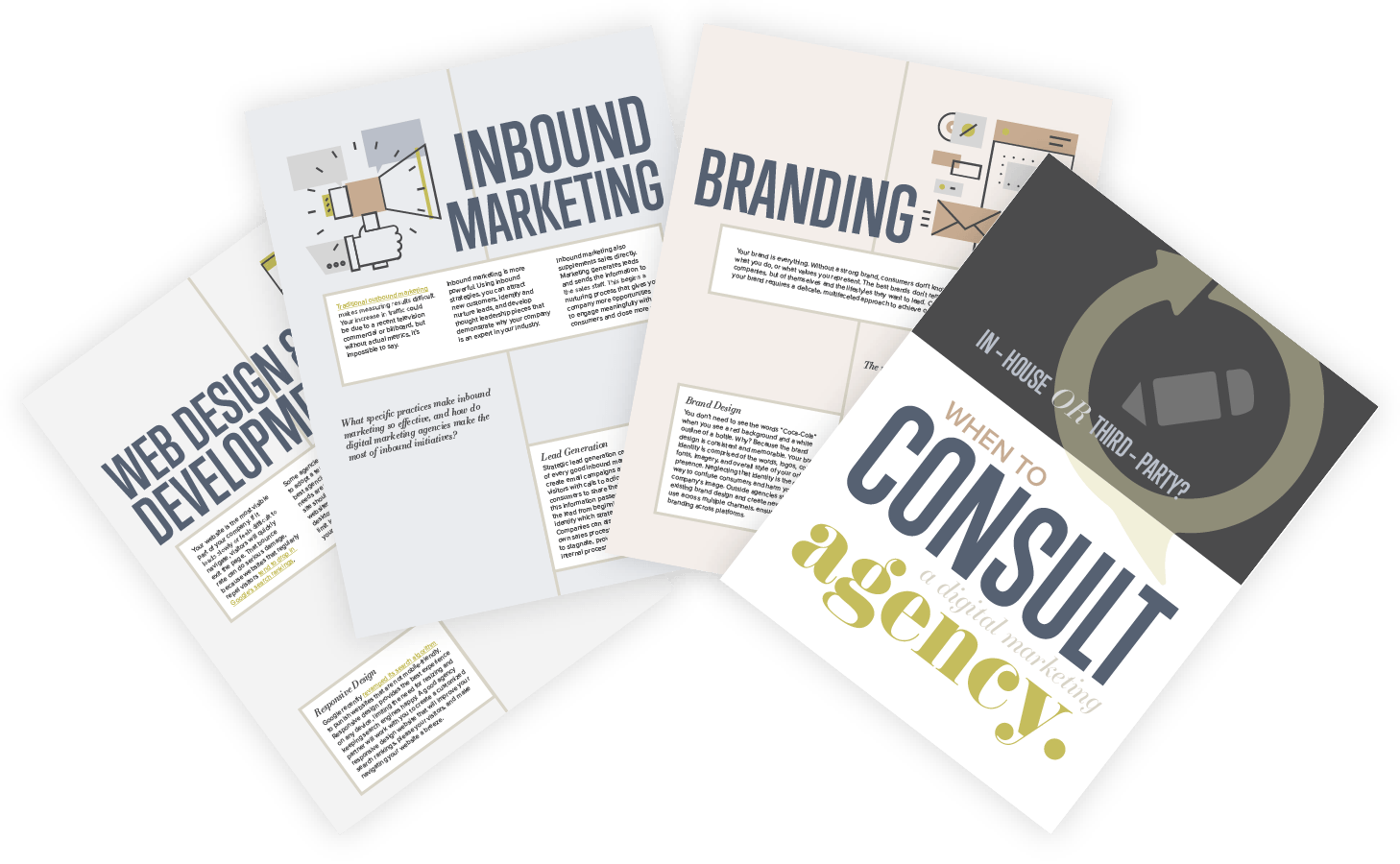 You hired the right people and gave them the right tools, but your vision for your company may go beyond the capabilities of an in-house team. When your resources are stretched thin, it's time to consult a third-party digital marketing agency.
Download our free eBook to learn how to take advantage of the countless opportunities to promote your brand, engage with your audience, and strengthen your online presence with the right digital marketing agency partner.