Keyword Research Tips
When you start researching keywords, begin by jotting down topics that are relevant to your business. Initially, keep the topics fairly broad, and remember to always keep your buyer personas in mind. After you come up with topics that are relevant to your business, consider relevant keywords within each topic. For example, if you were a realtor, one of your topics may be 'selling a home.' Some keyword phrases that fall under that topic could be:
How to sell your house
Hiring a realtor
Sell your home with a realtor
How to choose a realtor when selling
Obviously there are several keywords that you could note. The key here is to think of as many relevant phrases for each topic. This isn't your final list of keywords yet, so feel free to write down whatever comes to mind.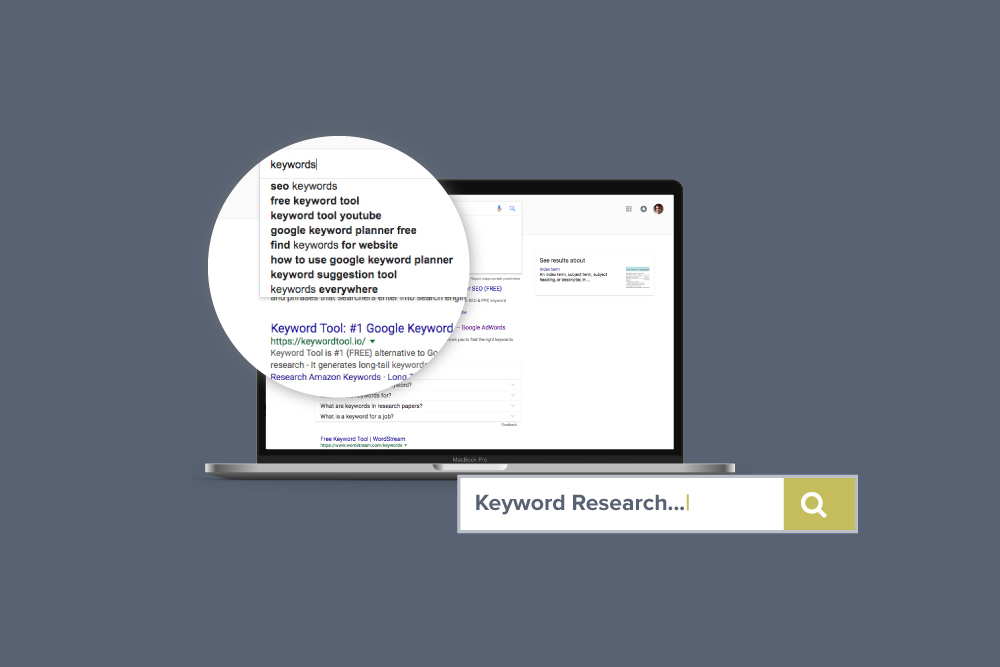 Keyword Research Tools
If you are struggling to come up with keywords that are relevant to your business, fortunately there are several tools that can help you.
Google's Related Searches
This is a great tool to find keywords that are relevant to your business. Type a phrase into Google, and at the bottom it shows you related searches that other users are looking for.
Google Keyword Planner
Google keyword planner allows you to type a keyword that is relevant to your business and it will populate keyword ideas for you. It will also provide historical data on each individual keyword, including competitive rankings for each.
Moz Keyword Explorer
Moz allows you to search two separate queries per day and provides 1,000 keywords related to each search. It also lets you export the keyword list to a .CSV file, along with showing you monthly search data, ranking difficulty, and the relevancy to the query you originally searched for.
Finalize Your Keywords
After you've established your topics, identified your keywords, and used the tools we listed above, it's time to finalize your keyword list. You should decide which keywords and phrases that your business wants to integrate into your content marketing strategy.
A good rule of thumb is to try to rank for keywords that have high monthly searches, but low difficulty scores. This is the quickest way to start gaining traction from your keywords.
While keyword research is very important, you must execute and create content around the keywords you researched for it to be valuable for your business.